midwinter

:

(13 April 2014 - 06:21 PM)

mea culpa

midwinter

:

(13 April 2014 - 06:21 PM)

Goat thread is fine

The Phantom...

:

(13 April 2014 - 06:22 PM)

goats are a bonus

The Phantom...

:

(13 April 2014 - 06:22 PM)

draw a goat and you'll get a title AND not be banned! probably

The Phantom...

:

(13 April 2014 - 06:22 PM)

full terms and conditions overleaf

Bloodstained
:

(14 April 2014 - 03:21 PM)

Greetings everyone!

The Phantom...

:

(14 April 2014 - 03:31 PM)

midwinter

:

(14 April 2014 - 03:32 PM)

Ahoy o7

Hex

:

(14 April 2014 - 03:33 PM)

Hello there

Bloodstained
:

(14 April 2014 - 07:47 PM)

How are you guys?

midwinter

:

(14 April 2014 - 07:51 PM)

You know in films where they break open the prisons and there's a really old guy with a beard dressed in rags, who hasn't seen the sun in decades and is a bit crazy?

midwinter

:

(14 April 2014 - 07:52 PM)

That's how I'd describe myself

Onion Knight
:

(15 April 2014 - 04:33 AM)

Oh my effin' god, Sandra! x.x

Autobotdan
:

(15 April 2014 - 10:25 AM)

wow i havent been on bcl in so long

Bloodstained
:

(15 April 2014 - 11:42 AM)

Ah, are you ok onion knight? D8 ♥

Rheo
:

(15 April 2014 - 01:53 PM)

LOL he's just so excited to see you, Sandera! XD

Onion Knight
:

(15 April 2014 - 04:06 PM)

Excuse me, but you better shoosh.

Bloodstained
:

(15 April 2014 - 10:13 PM)

Oh, hehe! ♥

Onion Knight
:

(16 April 2014 - 04:25 PM)

I twinkle.

Rheo
:

(18 April 2014 - 02:55 PM)

hey onion knight sorry I don't have load to reply back but I will reload soon anyway
Shibata of the Month - April 2014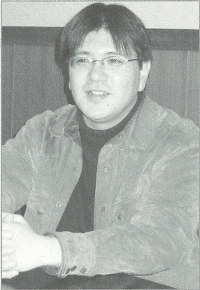 Makoto Shibata, 1885-1946
A timelord and a true friend. He died as he lived: in a futon surrounded by ghosts. We will keep his memory alive until he returns to us.
Happy International Zero Novel Day!
The Zero Novel! Let's read it!
"Miya is special to me, and is always by my side."

Misaki Asou

Added: 19 January 2013 - 01:30 PM
Recent Status Updates
Go to the kitchen at 4am for water, return at 20 to 6 with fresh brownies and jelly

Show comments (1)
*grudgingly gets excited over new Homestuck thing*
I'm getting Forbidden Siren!!!!!!
8,234

Total Posts

421

Total Members

Pixaster

Newest Member

115

Most Online
13 users are online (in the past 60 minutes)
2 members, 9 guests, 2 anonymous users (See full list)
Yahoo, Google, Asou Misaki, Onion Knight, Bing
Board Life Status
Board startup date: Jan 13 2013 06:26 PM