midwinter

:

(13 April 2014 - 06:21 PM)

mea culpa

midwinter

:

(13 April 2014 - 06:21 PM)

Goat thread is fine

The Phantom...

:

(13 April 2014 - 06:22 PM)

goats are a bonus

The Phantom...

:

(13 April 2014 - 06:22 PM)

draw a goat and you'll get a title AND not be banned! probably

The Phantom...

:

(13 April 2014 - 06:22 PM)

full terms and conditions overleaf

Bloodstained
:

(14 April 2014 - 03:21 PM)

Greetings everyone!

The Phantom...

:

(14 April 2014 - 03:31 PM)

midwinter

:

(14 April 2014 - 03:32 PM)

Ahoy o7

Hex

:

(14 April 2014 - 03:33 PM)

Hello there

Bloodstained
:

(14 April 2014 - 07:47 PM)

How are you guys?

midwinter

:

(14 April 2014 - 07:51 PM)

You know in films where they break open the prisons and there's a really old guy with a beard dressed in rags, who hasn't seen the sun in decades and is a bit crazy?

midwinter

:

(14 April 2014 - 07:52 PM)

That's how I'd describe myself

Onion Knight
:

(15 April 2014 - 04:33 AM)

Oh my effin' god, Sandra! x.x

Autobotdan
:

(15 April 2014 - 10:25 AM)

wow i havent been on bcl in so long

Bloodstained
:

(15 April 2014 - 11:42 AM)

Ah, are you ok onion knight? D8 ♥

Rheo
:

(15 April 2014 - 01:53 PM)

LOL he's just so excited to see you, Sandera! XD

Onion Knight
:

(15 April 2014 - 04:06 PM)

Excuse me, but you better shoosh.

Bloodstained
:

(15 April 2014 - 10:13 PM)

Oh, hehe! ♥

Onion Knight
:

(16 April 2014 - 04:25 PM)

I twinkle.

Rheo
:

(18 April 2014 - 02:55 PM)

hey onion knight sorry I don't have load to reply back but I will reload soon anyway
Shibata of the Month - April 2014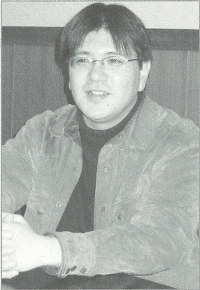 Makoto Shibata, 1885-1946
A timelord and a true friend. He died as he lived: in a futon surrounded by ghosts. We will keep his memory alive until he returns to us.
Happy International Zero Novel Day!
The Zero Novel! Let's read it!
"Am I really supposed to be alive?"

Rei Kurosawa

Added: 03 March 2013 - 12:21 AM
Recent Status Updates
Go to the kitchen at 4am for water, return at 20 to 6 with fresh brownies and jelly

Show comments (1)
*grudgingly gets excited over new Homestuck thing*
I'm getting Forbidden Siren!!!!!!
8,234

Total Posts

420

Total Members

acedetective

Newest Member

115

Most Online
8 users are online (in the past 60 minutes)
0 members, 8 guests, 0 anonymous users (See full list)
Google
Board Life Status
Board startup date: Jan 13 2013 06:26 PM