midwinter

:

(27 August 2014 - 08:56 PM)

hinasaki hyyyyyype

midwinter

:

(27 August 2014 - 08:56 PM)

i think that's one of ryozo's dance moves

Homuranagi

:

(27 August 2014 - 08:59 PM)

preparing for his debut game

Homuranagi

:

(27 August 2014 - 08:59 PM)

kiseki dance stage coming to a 3ds near you soon

pkstarstorm1up
:

(27 August 2014 - 09:27 PM)

I'd buy it. HOLY CRAP I cannot believe all of this.

Homuranagi

:

(27 August 2014 - 09:36 PM)

of course you would, it's genius

Homuranagi

:

(27 August 2014 - 09:36 PM)

who wouldn't

JJStorm
:

(27 August 2014 - 10:24 PM)

dance stage? whats that?

Homuranagi

:

(27 August 2014 - 10:28 PM)

the best thing never made

pkstarstorm1up
:

(28 August 2014 - 03:19 AM)

It's what everyone wants.

Homuranagi

:

(28 August 2014 - 08:59 AM)

i hope we're all ready for this novel tomorrow

Homuranagi

:

(28 August 2014 - 09:12 AM)

why can no one ever update their site when they say they will! don't keep me waiting!

Homuranagi

:

(28 August 2014 - 09:41 AM)

http://ryu-ga-gotoku.../majima/ss3.jpg

Homuranagi

:

(28 August 2014 - 09:41 AM)

Homuranagi

:

(28 August 2014 - 09:44 AM)

omg 2015 spring!?

Homuranagi

:

(28 August 2014 - 09:44 AM)

i was expecting winter omg omg

NiksKozukata
:

(28 August 2014 - 10:03 AM)

HINASAKI MIU

NiksKozukata
:

(28 August 2014 - 10:03 AM)

sio excited

Homuranagi

:

(28 August 2014 - 11:43 AM)

Scheduled Delivery: Today by End of Day

Homuranagi

:

(28 August 2014 - 11:43 AM)

early post sempai ;__;
News
22 August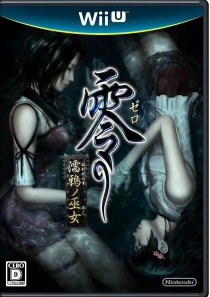 Fatal Frame V has some
official box art
!
For all the latest news, see
this thread
.
Recent Status Updates
MAKOTO--REN HOJO SENPAIII
Shoutout to "As Above, So Below" the only horror movie I've ever seen with shakycam so bad it made me have to leave the theater.
I can't believe all this happened while I'm away from home on a rubbish laptop :C

Show comments (1)
I got the Zero 5 cover as my Background for my phone! WEEEEEEEEEEEEEEEEEEEEEEEEEE

Show comments (5)
Damn.
9,974

Total Posts

540

Total Members

NiksKozukata

Newest Member

185

Most Online
60 users are online (in the past 60 minutes)
9 members, 49 guests, 2 anonymous users (See full list)
Yahoo, Bing, roventiar, Google, Zuhna, AmethystRain, Reala, Meital, ナガクラ, BatCountry, Chuiga, Yukito
Board Life Status
Board startup date: Jan 13 2013 06:26 PM