ナガクラ
:

(27 August 2014 - 06:07 PM)

game site didn't update on anything but there is a new menu video of a window

Homuranagi

:

(27 August 2014 - 06:11 PM)

if by the new one you mean the old one then ye

ナガクラ
:

(27 August 2014 - 06:12 PM)

oh it was already discovered? Dang

Hex

:

(27 August 2014 - 06:13 PM)

if by discovered you mean we knew about it the day it went up

ナガクラ
:

(27 August 2014 - 06:26 PM)

well sorry hex

Hex

:

(27 August 2014 - 06:28 PM)

we had a topic about the different scenes from the site if you want to see the rest

ナガクラ
:

(27 August 2014 - 06:31 PM)

no thats fine. I'll just shut up now :x

Hex

:

(27 August 2014 - 06:45 PM)

:|c

Homuranagi

:

(27 August 2014 - 06:47 PM)

in other news HYPE

Homuranagi

:

(27 August 2014 - 07:27 PM)

HYPE

JJStorm
:

(27 August 2014 - 07:36 PM)

H.y.P.e

midwinter

:

(27 August 2014 - 08:56 PM)

hinasaki hyyyyyype

midwinter

:

(27 August 2014 - 08:56 PM)

i think that's one of ryozo's dance moves

Homuranagi

:

(27 August 2014 - 08:59 PM)

preparing for his debut game

Homuranagi

:

(27 August 2014 - 08:59 PM)

kiseki dance stage coming to a 3ds near you soon

pkstarstorm1up
:

(27 August 2014 - 09:27 PM)

I'd buy it. HOLY CRAP I cannot believe all of this.

Homuranagi

:

(27 August 2014 - 09:36 PM)

of course you would, it's genius

Homuranagi

:

(27 August 2014 - 09:36 PM)

who wouldn't

JJStorm
:

(27 August 2014 - 10:24 PM)

dance stage? whats that?

Homuranagi

:

(27 August 2014 - 10:28 PM)

the best thing never made
News
22 August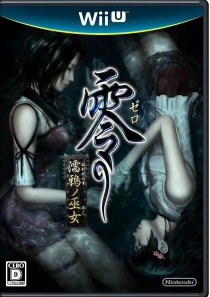 Fatal Frame V has some
official box art
!
For all the latest news, see
this thread
.
Recent Status Updates
I can't believe all this happened while I'm away from home on a rubbish laptop :C
I got the Zero 5 cover as my Background for my phone! WEEEEEEEEEEEEEEEEEEEEEEEEEE

Show comments (4)
Damn.
GOSH I need sleep -_-zz
I had no idea UK television is less strict than US television. You got people cursing and stuff like flipping the bird. does it depend on the channel and time frame or does it apply to all channels?
9,956

Total Posts

538

Total Members

blackmage

Newest Member

185

Most Online
51 users are online (in the past 60 minutes)
6 members, 44 guests, 1 anonymous users (See full list)
JJStorm, Bing, Facebook, Google, Yahoo, deer, pkstarstorm1up, ナガクラ, roventiar, Evening Mog
Board Life Status
Board startup date: Jan 13 2013 06:26 PM