midwinter

:

(21 August 2014 - 07:17 PM)

I hope they're not planning to go to physical releases only

midwinter

:

(21 August 2014 - 07:18 PM)

It was quite nice to get something at the same time as Japan for once, but if we even get a physical book there'll probably be a delay

Homuranagi

:

(21 August 2014 - 07:19 PM)

and who wants to have to wait for the volumes to be done and then buy all of the damn things

midwinter

:

(21 August 2014 - 07:20 PM)

exactly

Homuranagi

:

(21 August 2014 - 07:22 PM)

at least stupid kadokawa isn't handling it

midwinter

:

(21 August 2014 - 07:25 PM)

though both of them seem to have an aversion to cover art

midwinter

:

(21 August 2014 - 07:25 PM)

at this point i'm half expecting the novel to have that little dog on the cover

pkstarstorm1up
:

(21 August 2014 - 08:50 PM)

I'm still a bit confused on the Kadokawa thing...What is it precisely that they've been doing wrong?

Homuranagi

:

(21 August 2014 - 08:53 PM)

everything possible

Homuranagi

:

(21 August 2014 - 08:53 PM)

they never update anything

Homuranagi

:

(21 August 2014 - 08:54 PM)

they took down the product page for the novel for a while and when it came back up they were a: behind amazon and b: still not fully updated

Homuranagi

:

(21 August 2014 - 08:54 PM)

they don't update their own movie site, had to get runtime info from cinema cites

Homuranagi

:

(21 August 2014 - 08:54 PM)

sites

Homuranagi

:

(21 August 2014 - 08:54 PM)

they're utterly hopeless, i have to scour the entire internet to get any info because they won't provide it

pkstarstorm1up
:

(21 August 2014 - 09:02 PM)

Wow...are they usually this bad with things they promote?

Homuranagi

:

(21 August 2014 - 09:02 PM)

no

pkstarstorm1up
:

(21 August 2014 - 09:06 PM)

I wonder what's got them doing this then...

Spiral
:

(23 August 2014 - 12:41 AM)

boo

ナガクラ
:

(23 August 2014 - 04:50 AM)

JAMOSA <

ナガクラ
:

(23 August 2014 - 04:50 AM)

JAMOSA <3*
News
22 August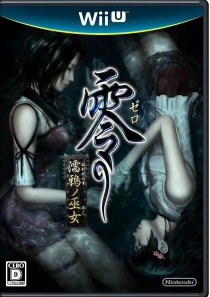 Fatal Frame V has some
official box art
!
For all the latest news, see
this thread
.
Recent Status Updates
The recent like and unlike is because I got confused and thought the topic was new.
I guess no one likes drawing ducks....
I have a secret urge to do my guiltiest pleasure pairing but this story is not really romance at all so I can't.

Show comments (3)
9,833

Total Posts

531

Total Members

ningyoutsuki101

Newest Member

115

Most Online
21 users are online (in the past 60 minutes)
2 members, 17 guests, 2 anonymous users (See full list)
Google, Yashuu, Facebook, chou.
Board Life Status
Board startup date: Jan 13 2013 06:26 PM