ナガクラ
:

(18 September 2014 - 03:05 AM)

That ghost lady(?) talked to him like she knows him so thats something else to think about

calne
:

(18 September 2014 - 03:06 AM)

Yeah... maybe Ren is actually a pretty important character? Fatal Frame guys tend always to be... plot deviced only and it's a pity :'D

ナガクラ
:

(18 September 2014 - 03:06 AM)

Kurosawa-san might have jumped or so the trailer is trying to say to us

calne
:

(18 September 2014 - 03:07 AM)

So basically the new trailer summary: Ren is important and everyone else is about to die

ナガクラ
:

(18 September 2014 - 03:09 AM)

I think Ren and Miu are likely to survive. Most of the trailer is saying "Ok guyz, Yuuri dies, Kurosawa-san dies and Miku is dead now go home and cry about it"

ナガクラ
:

(18 September 2014 - 03:10 AM)

but yeah I've noticed the FF3 vibes, like Miu chasing after Yuuri and Miu laying on the boat

calne
:

(18 September 2014 - 03:11 AM)

XDDD they're totally loving messing up with fans minds....

calne
:

(18 September 2014 - 03:12 AM)

Also the two shots that flash in 2:29, they really reminded me of sleeping priestess.... like seriously.

ナガクラ
:

(18 September 2014 - 03:13 AM)

FF4's trailers were vague as hell but this... OMG FF5's trailers are telling us the whole plot or pulling a Paranormal Activity 3 on us giving us scenes that are not in the final product

ナガクラ
:

(18 September 2014 - 03:17 AM)

Wanna know something that is very messed up....

calne
:

(18 September 2014 - 03:17 AM)

Yeah... every trailer has like plenty of new stuff and damn it seems it's gonna be LONG

calne
:

(18 September 2014 - 03:17 AM)

Tell me!

ナガクラ
:

(18 September 2014 - 03:17 AM)

what IF Miu is the real main and Miku is the final boss of the game

calne
:

(18 September 2014 - 03:18 AM)

Ooh my god that'd be so both cruel and cool at the same time

ナガクラ
:

(18 September 2014 - 03:19 AM)

THe game ends with Miu's chapter fighting her own mother and it wont be hard on her side but hard on the player's end as well

calne
:

(18 September 2014 - 03:19 AM)

That'd be actually a really good way to make final boss much "harder"...

ナガクラ
:

(18 September 2014 - 03:20 AM)

I hope I'm wrong if not then its gonna be THe 3rd Birthday all over again!

calne
:

(18 September 2014 - 03:21 AM)

Ahahah yeah, tell me about it.

ナガクラ
:

(18 September 2014 - 03:26 AM)

I might have to pause the game for a second and cry and it'll take me a long time to resume

ナガクラ
:

(18 September 2014 - 03:29 AM)

Now that I think about it Yuuri has the most shi**est luck compared to the other mains LOL
News
17 September
Another
Famitsu article
has been released, containing more info about characters, settings and gameplay, along with a minor note about a certain returning character some of you might remember...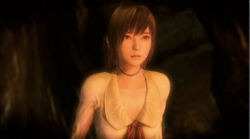 That's right, everyone. Miku's back.
For all the latest news, see
this thread
.
Recent Status Updates
I think my cosplay for next year's con should be Sakuya. I think I have decided this is a good idea.
As stated on Facebook, Elyonum and I are super secret lovers now. Bye!

Show comments (3)
Haven't been able to be around much the past few days. I apologize. I'll have some posts on the novel updated by tomorrow.
10,454

Total Posts

562

Total Members

tabritt3

Newest Member

207

Most Online
66 users are online (in the past 60 minutes)
8 members, 58 guests, 0 anonymous users (See full list)
ナガクラ, Yahoo, calne, Forkxx, LadyHepatica, MaruDashi, Google, pkstarstorm1up, jeffuu, Bing, CakeCorpse
Board Life Status
Board startup date: Jan 13 2013 06:26 PM