Homuranagi

:

(27 August 2014 - 04:26 AM)

so one guy

Homuranagi

:

(27 August 2014 - 04:26 AM)

you've not played much of 4 and you feel compelled to judge it yourself

ナガクラ
:

(27 August 2014 - 04:29 AM)

I've grinned hours into 4 how is that "not much"?

ナガクラ
:

(27 August 2014 - 04:30 AM)

I'm on lvl.20 and on Kanji's dungeon

ナガクラ
:

(27 August 2014 - 04:30 AM)

if I remember right...

Homuranagi

:

(27 August 2014 - 04:31 AM)

which is practically the very beginning

ナガクラ
:

(27 August 2014 - 04:32 AM)

The very beginning would be tutorial or up to Chie's shadow

Homuranagi

:

(27 August 2014 - 04:33 AM)

maybe in another game

Homuranagi

:

(27 August 2014 - 04:33 AM)

the story has hardly got started, you've barely done anything, you've not experienced the game "proper" yet

ナガクラ
:

(27 August 2014 - 04:34 AM)

when would that be? After Rise?

Homuranagi

:

(27 August 2014 - 04:34 AM)

more than a few hours at least!

Homuranagi

:

(27 August 2014 - 04:34 AM)

preferably the entire thing for obvious reasons

Homuranagi

:

(27 August 2014 - 04:35 AM)

because judging an entire game without having played the whole thing, let alone the beginning section, makes no sense

ナガクラ
:

(27 August 2014 - 04:36 AM)

:/

Rezz
:

(27 August 2014 - 01:04 PM)

Actually, finishing all of the characters' respective dungeons puts you somewhere around halfway through the game. There is quite a bit afterward

Rezz
:

(27 August 2014 - 01:25 PM)

that also said, I don't actually blame anyone that couldn't finish the game. It lost my attention somewhere after the 8-bit dungeon and I had to go back years later to finish it, mostly out of sheer stubbornness to say I had.

ナガクラ
:

(27 August 2014 - 02:05 PM)

I think I would go insane if I had to hear that 8-bit BGM on loop

ナガクラ
:

(27 August 2014 - 02:08 PM)

I'm still pretty sad Eternal Punishment (PSP ver.) never got a English release

ナガクラ
:

(27 August 2014 - 02:10 PM)

it had my favorite opening of the series

ナガクラ
:

(27 August 2014 - 02:11 PM)

being faithful to the original opening and dat guitar solo was genius
News
22 August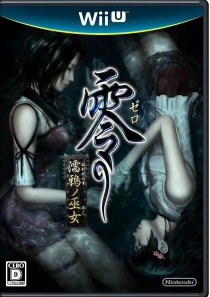 Fatal Frame V has some
official box art
!
For all the latest news, see
this thread
.
Recent Status Updates
Damn.
GOSH I need sleep -_-zz
I had no idea UK television is less strict than US television. You got people cursing and stuff like flipping the bird. does it depend on the channel and time frame or does it apply to all channels?
I've been getting even more reading done since I put a book on my desk for all the times my computer freezes. :|

Show comments (1)
I literally have too much fun writing Sakuya. Someone should stop me.

Show comments (2)
9,910

Total Posts

536

Total Members

roventiar

Newest Member

115

Most Online
20 users are online (in the past 60 minutes)
6 members, 13 guests, 1 anonymous users (See full list)
Yahoo, Google, Bing, Rezz, ナガクラ, BatCountry, NightmarePictures001, Zuhna, AmethystRain
Board Life Status
Board startup date: Jan 13 2013 06:26 PM