ナガクラ
:

(18 September 2014 - 04:37 AM)

http://www.nintendo.co.jp/wiiu/al5j/
Rheo
:

(18 September 2014 - 04:39 AM)

ok

ナガクラ
:

(18 September 2014 - 04:40 AM)

HD Miku http://www.nintendo....miku/visual.png

midwinter

:

(18 September 2014 - 04:42 AM)

already on the wiki

midwinter

:

(18 September 2014 - 04:42 AM)

i wish it didn't have those transparent edges, though

ナガクラ
:

(18 September 2014 - 04:45 AM)

me too

ナガクラ
:

(18 September 2014 - 04:46 AM)

Will you upload the new trailer too?

Rheo
:

(18 September 2014 - 04:52 AM)

the evolution of Fatal Frame Art: oh pretty Miku in FF5 ;-; all thanks to the technology

ナガクラ
:

(18 September 2014 - 04:54 AM)

I can say the same about DOA. THey had similar art in the beginning now they look so close to each other once again!

Rheo
:

(18 September 2014 - 04:55 AM)

...

ナガクラ
:

(18 September 2014 - 04:55 AM)

I take what I said about Yuuri looking like Maya she resembles to Kasumi than Maya

ナガクラ
:

(18 September 2014 - 04:56 AM)

They are both from Tecmo for crying outloud

ナガクラ
:

(18 September 2014 - 04:56 AM)

Team Ninja is helping out of course they put in the wet/water physics and bust motion

Rheo
:

(18 September 2014 - 04:57 AM)

I suppose people ran out of ideas to make unique faces? IDK

ナガクラ
:

(18 September 2014 - 05:00 AM)

I wouldn't be surprised if they helped out with the models. THey look so realistic now

Rheo
:

(18 September 2014 - 05:04 AM)

...

SeventhSin
:

(18 September 2014 - 05:10 AM)

I think more or less, Team Ninja was there for the character models. In all their works they put a ton of detail into the character models, so it would make sense with how high the quality is for FFV.

pkstarstorm1up
:

(18 September 2014 - 05:12 AM)

Fatal Frame V is undoubtedly one of the best looking Wii U games.

pkstarstorm1up
:

(18 September 2014 - 05:17 AM)

The updates to the site are awesome! Thank you Mid!

ナガクラ
:

(18 September 2014 - 05:29 AM)

Pretty true Sin as well as for the water psychics from DOA5
News
17 September
Another
Famitsu article
has been released, containing more info about characters, settings and gameplay, along with a minor note about a certain returning character some of you might remember...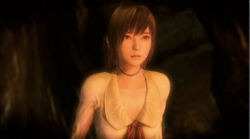 That's right, everyone. Miku's back.
For all the latest news, see
this thread
.
Recent Status Updates
MIIIIIIIIIIIKKKKKKKKKKKKKUUUUUUUUUUU! ;_;
I think my cosplay for next year's con should be Sakuya. I think I have decided this is a good idea.
As stated on Facebook, Elyonum and I are super secret lovers now. Bye!

Show comments (3)
10,464

Total Posts

562

Total Members

tabritt3

Newest Member

207

Most Online
61 users are online (in the past 60 minutes)
10 members, 50 guests, 1 anonymous users (See full list)
Meital, Bing, Google, Yahoo, calne, Facebook, ナガクラ, pekoe212, Reala, Asou Misaki, Rheo, SeventhSin, CakeCorpse, mudkip25
Board Life Status
Board startup date: Jan 13 2013 06:26 PM