midwinter

:

(23 September 2014 - 02:27 PM)

I doubt they'd announce it before the game is even out in Japan

midwinter

:

(23 September 2014 - 02:28 PM)

be patient

VanillaLake
:

(23 September 2014 - 02:28 PM)

The game is out this week in Japan, what is Nintendo waiting for?

Hex

:

(23 September 2014 - 02:30 PM)

they could be waiting to release it around the time of the western movie

VanillaLake
:

(23 September 2014 - 02:31 PM)

Is there going to be more than a film?

Hex

:

(23 September 2014 - 02:33 PM)

there's going to be a hollywood movie too if that's what you mean

VanillaLake
:

(23 September 2014 - 02:35 PM)

so a Japanese one and a Hollywood one... right.

VanillaLake
:

(23 September 2014 - 02:38 PM)

Manga, film, book and game, right? But I can't find any release date except for the Japan release of the game

Hex

:

(23 September 2014 - 02:39 PM)

release date for what

VanillaLake
:

(23 September 2014 - 02:40 PM)

well I care for the game but I mean I don't know when the other stuff is going to be out

midwinter

:

(23 September 2014 - 02:42 PM)

The book was out on 30 August, the first volume of the manga was published 17 September, and the Japanese movie is out this Friday (26 September)

VanillaLake
:

(23 September 2014 - 02:42 PM)

I only know that the game is out later this week in Japan only

midwinter

:

(23 September 2014 - 02:42 PM)

all in Japan

VanillaLake
:

(23 September 2014 - 02:42 PM)

thank you

midwinter

:

(23 September 2014 - 02:43 PM)

you can find dates and such on the Zero wiki usually, i try to add them as soon as they're announced

midwinter

:

(23 September 2014 - 02:46 PM)

and if there's a western release date we'll be posting about it everywhere
VanillaLake
:

(23 September 2014 - 02:48 PM)

midwinter, thanks, I wonder why Nintendo doesn't say a word about the game, they kn-ow fans want to know if they'll be able to play the game but Nintendo doesn't say a thing. Will Nintendo let us down (once again)?

VanillaLake
:

(23 September 2014 - 02:48 PM)

I've saved that as a bookmark
VanillaLake
:

(23 September 2014 - 02:53 PM)

You forgot to add 2014 here: Release date: 27 September (Japan)

VanillaLake
:

(23 September 2014 - 09:39 PM)

sorry I had to go, see that you updated that, cool
News
17 September
Another
Famitsu article
has been released, containing more info about characters, settings and gameplay, along with a minor note about a certain returning character some of you might remember...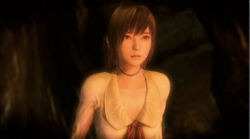 That's right, everyone. Miku's back.
And if that weren't enough, we have a third trailer!
Come and discuss it
here
.
For all the latest news, see
this thread
.
Recent Status Updates
Novel chapter update coming tomorrow.
Re-organizing my pictures and several college files, especially cosplay photos and last semester files.
"I don't really like scary things very much," says Sae, while talking to Reika.

Show comments (4)
I ate a lot of candies and now I feel both sad and happy. (':
how weird is it that one of the first things we saw of this game was miku all along

Show comments (1)
10,820

Total Posts

569

Total Members

InsaneChronos

Newest Member

207

Most Online
24 users are online (in the past 60 minutes)
5 members, 17 guests, 2 anonymous users (See full list)
AmethystRain, CakeCorpse, Yahoo, Asou Misaki, ナガクラ, pekoe212
Board Life Status
Board startup date: Jan 13 2013 06:26 PM