Homuranagi

:

(19 September 2014 - 05:16 AM)

they replayed the 2 trailers we've got and the movie trailer AGAIN, that's literally it

calne
:

(19 September 2014 - 05:16 AM)

Could be that it tomorrow's event there's somehing new?

NiksKozukata
:

(19 September 2014 - 05:16 AM)

TOMORROW IS ANOTHER DAY

Homuranagi

:

(19 September 2014 - 05:16 AM)

and nintendo released the trailer, it's not like some tgs thing, so why are they THERE

Homuranagi

:

(19 September 2014 - 05:17 AM)

famitsu had better be damn good

NiksKozukata
:

(19 September 2014 - 05:18 AM)

tsk disappointed

Homuranagi

:

(19 September 2014 - 05:19 AM)

they're over promoting the movie to the point where i'm sick of the sight of it, meanwhile ignoring the game

Homuranagi

:

(19 September 2014 - 05:19 AM)

i don't really know what they're doing anymore

pkstarstorm1up
:

(19 September 2014 - 05:19 AM)

That's...odd.

Homuranagi

:

(19 September 2014 - 05:19 AM)

i wonder if the cms rolled out yet

Homuranagi

:

(19 September 2014 - 05:20 AM)

not that i see how two actresses (from the movie AGAIN) playing the game is really going to convince anyone who doesn't know what it is already, because it's a bit weird, but

NiksKozukata
:

(19 September 2014 - 05:21 AM)

I'm UPSET

Homuranagi

:

(19 September 2014 - 05:21 AM)

i wish they had put out a story cm too to balance it out and give the remotest bit of context

Homuranagi

:

(19 September 2014 - 05:21 AM)

maybe even a bit of miku to grab old players on nostalgia

calne
:

(19 September 2014 - 07:34 AM)

so if anyone's interested, I'm testing the stream again, this time audio should work : 3 http://bcl.rpen.us/community/
calne
:

(19 September 2014 - 07:34 AM)

www.twitch.tv/rhaksa/

Debauch
:

(19 September 2014 - 07:50 AM)

What do I get for remembering Chelsea's birthday? Which is to take place 5 days from now?

pkstarstorm1up
:

(19 September 2014 - 08:00 AM)

You get to buy her a Japanese Wii U so she doesn't have to pay for it.

pkstarstorm1up
:

(19 September 2014 - 08:00 AM)

As a present.

NiksKozukata
:

(19 September 2014 - 09:31 AM)

WELL THATS A GIFT SHE WILL LOVE
News
17 September
Another
Famitsu article
has been released, containing more info about characters, settings and gameplay, along with a minor note about a certain returning character some of you might remember...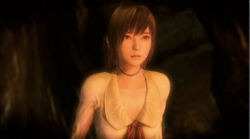 That's right, everyone. Miku's back.
And if that weren't enough, we have a third trailer!
Come and discuss it
here
.
For all the latest news, see
this thread
.
Recent Status Updates
Frozen is so amazing. I'm so glad they scrapped the earlier ideas and middle ideas of the story. Also...MIIIIIIKKKKKKKUUUUUUUU!!!!!!! ;_;
I ate a lot of candies and now I feel both sad and happy. (':
how weird is it that one of the first things we saw of this game was miku all along

Show comments (1)
I think my cosplay for next year's con should be Sakuya. I think I have decided this is a good idea.
10,558

Total Posts

565

Total Members

Eiko82

Newest Member

207

Most Online
39 users are online (in the past 60 minutes)
8 members, 29 guests, 2 anonymous users (See full list)
Yahoo, Emi, Google, Meital, sora2522, Dark_Shiva144, calne, NiksKozukata, LadyHepatica, Bing, zachillios
Board Life Status
Board startup date: Jan 13 2013 06:26 PM